Air Duct Cleaning West Hollywood
Call Us Now 323-331-9401
We offer air duct cleaning services using the best equipment in California, so count on us for for air duct, exhaust hood, dryer vent and ventilation cleaning. We use the right tools every time, don't contaminate your house, and also provide duct repair and replacement services.
Address:

N Doheny Dr
West Hollywood

,

California
Zip code:

90069
Hours of Operation:
We accept Cash, credit card, etc.
We offer residential air duct cleaning services and have the means to clean dryer vents, replace ductwork, clean HVAC systems and repair damage. Call now
In a city that is known for its entertainment, our West Hollywood Air Duct Cleaning Company aims to deliver the absolute best service to the people living in and around the area. Typically, you clean your businesses and homes on a regular basis; however, areas that you may ignore are the HVAC system, air vents and air ducts. Due to the fact that a majority of the times tainted air is unnoticeable, we fail to see the importance of trying to keep the air around us clean and fresh. The problem is that over time, bacteria, mildew and mold will build up in our residential and commercial air vents and air ducts. This will ultimately result in the release of menacing particles that is dangerous to those who suffer from asthma or allergies. The solution to any air duct problems you may have is our Air Duct Cleaning Company in West Hollywood.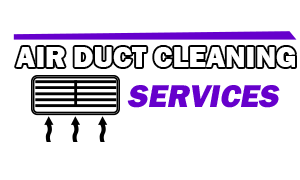 Residential Duct Cleaning
Residential Duct Cleaning services are something our Air Duct Cleaning West Hollywood staff does not take lightly. We are not like other air duct cleaning companies that don't care about their customers, as we always put our customers first. Our professionals are well trained and are always friendly in their business approach. A few of the residential duct cleaning services we offer are:
Commercial Duct Cleaning
Commercial Duct Cleaning in West Hollywood is something that our company is very passionate about. We know that our friends in the business community want the purest air for their employees and customers, and we want to make sure they get it. We know that there are several air duct cleaning companies that claim to give you 100%, and never deliver; however, we always honor our promises.
Dryer Duct Cleaning
Dryer Duct Cleaning is not a service that should be ignored. We take this service very seriously. Lint in dryer ducts and vents is a potential fire hazard. Additionally, a dryer will not operate to its fullest capacity when these areas are clogged with lint. Our air duct company can help eliminate these concerns with dryer duct cleaning services such as:
Cleaning of the Dryer Duct
Air Duct Coating
Air Duct Repair
Dryer Vent Repair

Call our air duct cleaning company in West Hollywood, and let us help you keep your dryer system working efficiently.
We provide outstanding air duct and dryer vent cleaning, repair and replacement. We are experts in condenser unit cleaning and HVAC maintenance, and clean and replace air duct filters.